We are CREATING a movement of people wearing OUR bright bags as a statement of their commitment to CARE FOR OTHERS AND the earth.

We are a social impact company creating fashion that empowers women and restores the earth.
We intercept unrecyclable materials before they can pollute the land and oceans and then work with a team of incredible artisan moms to create one-of-a-kind pieces of art.
How is sustainability woven into fashion?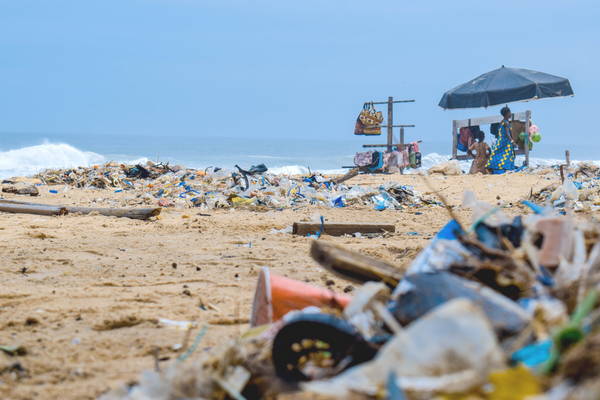 Manufacturers in Asia discard tons of plastic laminated foil due to printing defects. It ends up in the environment or landfills which spill into the ocean. We intercept it, clean it, cut it, and prepare it for new life.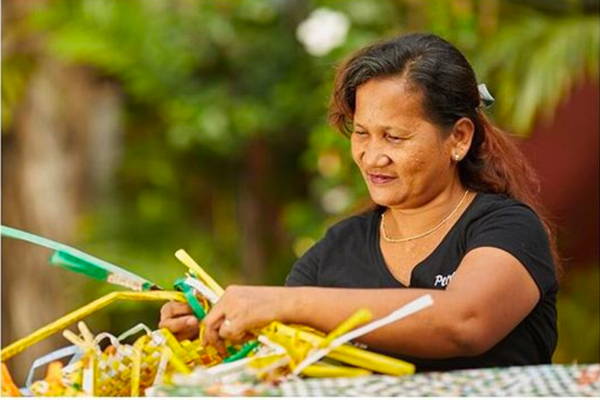 Our artisan moms in local communities around the Philippines are trained to use their tradition of hand weaving to repurpose the strips of upcycled materials into vibrant, one-of-a-kind accessories.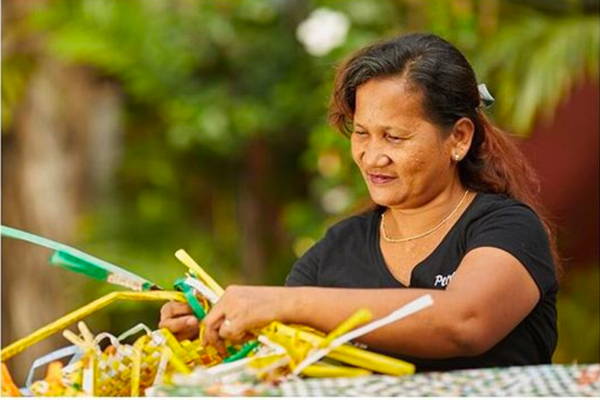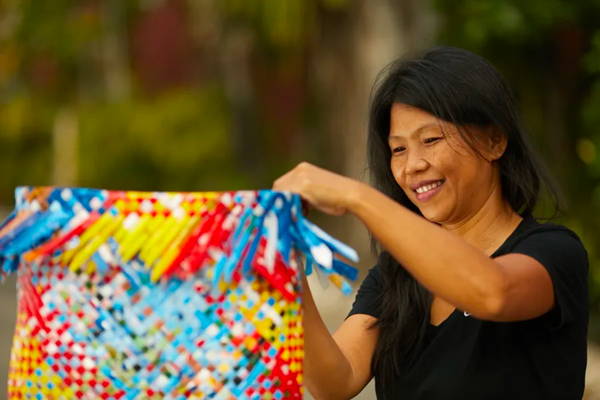 Finished items are individually inspected and paid for at fair-wage prices over three times the average wages in their communities. This allows our mothers to build a better future for their families.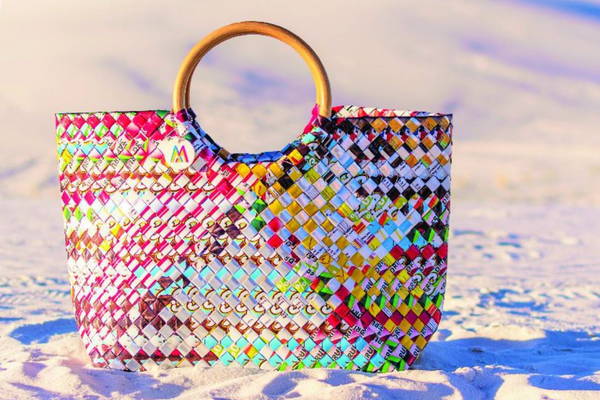 When you buy a Mother Erth bag you keep pollution from our land and oceans and give artisan moms in rural areas access to markets to stop the poverty cycle. Carry it with pride.